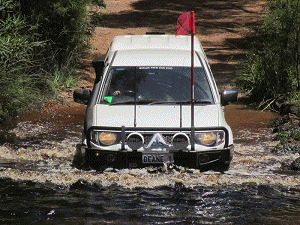 Welcome to the Go Bush 4WD club web site!
It's 2023… no more "Covid" excuses – let's get oput there and so some 4WDing, camping and touring!
Our club was founded in 2004, with a goal to creating a family oriented club, and so it's suitable for people who want a less formal, more casual club. Our events are typically light to moderate 4WDing, including camping and some long distance touring, but we also do the occasional hard core 4WD for those members with modified vehicles.
WE WELCOME NEW MEMBERS – Click here to find out How to Join
We use the internet extensively for communicating with our members, via this web site, and group email facility. Our club is a member of the WA 4WD Association, and so promotes responsible 4WDing. Read on if our club sounds appealing to you…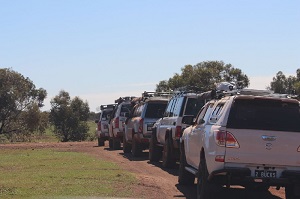 Information… There is a lot of information available from the Information Page. Are you considering joining us? Do you want to know more about our club? How about pricing, policies, and more? It's all on this page. And if you still need more information, then please Email us with your queries. C'mon… don't be shy!
Members – click here for Club Shirts & Gear price list.
See the Events page for upcoming trip & event details.
Pay your club fees via EFT… click here for Bank Account details.
Click here to view our Honour Board for long serving committee members.
| | | | |
| --- | --- | --- | --- |
| | Smoking Policy: The club has a Smoking Policy which encourages a smoke free environment at all events, meetings and gatherings. | SKIP's 4X4 | Skip's 4×4: Skip has over 19000 pics and other info on the site, including articles and more. Click here. |
| | Dog Policy: Read about our club's Dog Policy , which sets the guidelines for bringing your pooch on club trips and events. | | Dino's 4×4: Visit Dino's 4×4 web site for over 11000 pics, videos and info about his Nissan Patrol Y62 4×4. Click Here |
You are visitor number
(since Nov 2004).
Perth 4WD club, Perth based 4WD club, Perth 4×4 club, Perth based 4×4 club, Western Australia, Perth WA, Perth W.A., four wheel drive, offroad, off-road, Perth 4WD Tracks, 4WD Tracks Western Australia,
Related sites: Custom Canvas and Covers | faboatlous Marine & Canvas